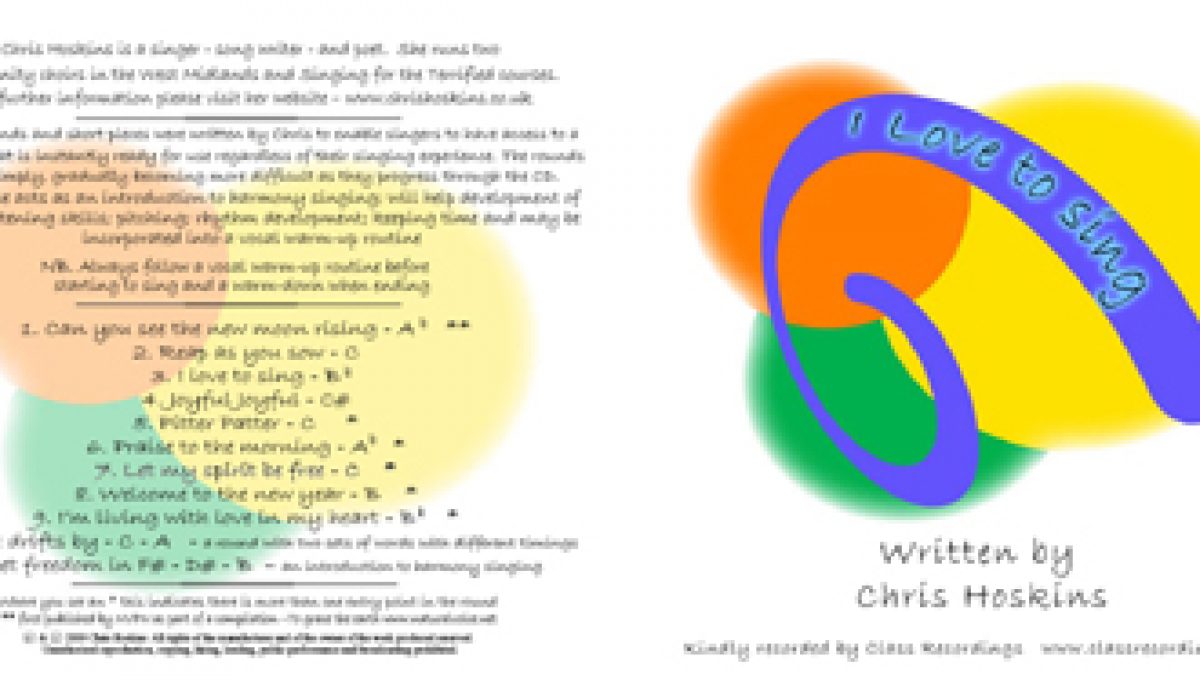 Pellentesque habitant morbi tristique senectus et netus et malesuada fames ac turpis egestas. Vestibulum tortor quam, feugiat vitae, ultricies eget, tempor sit amet, ante. Donec eu libero sit amet quam egestas semper. Aenean ultricies mi vitae est. Mauris placerat eleifend leo.
£7.00
Product Description
Rounds and short pieces were written by Chris to enable singers to have access to a resource that is instantly ready for use regardless of their singing experience. The rounds start simply, gradually becoming more difficult as they progress through the CD. Each piece acts as an introduction to harmony singing; will help development of active listening skills; pitching; rhythm development; keeping time and may be incorporated into a vocal warm-up routine.
"For the last 5 years I've been working with two groups of singers 'singing for the terrified'. Over that period of time I have been writing material to assist and support the hard work the groups have been doing to develop the skills and confidence needed to sing out! The CD is a culmination of that work."
Click on the CD artwork on the right to view a larger copy.
LISTEN NOW! Use the player below to listen to 'Praise to the Morning' – just one of the rounds from 'I Love to Sing'